Pop-ups appear within The Contest to convey information about Quests, Events, and changes that may be relevant to a Summoner's experience.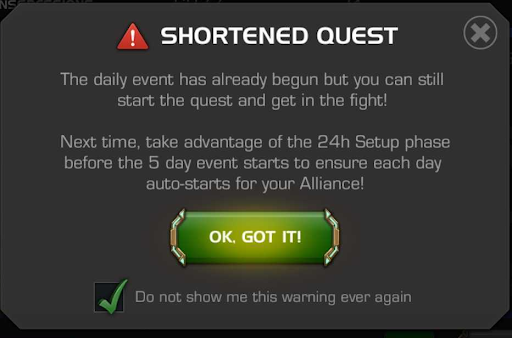 These messages contain helpful tidbits or changes that a Summoner may miss. The information is not critical to a Summoner's experience but is helpful and informative.
At the bottom of these messages, you will see a checkbox that states, "Do not show me this warning ever again." If checked, this will turn off most of pop-ups you will encounter within The Contest.
This setting is permanent. Kabam Support is not able to re-enable your ability to see these messages after this setting is checked.