You can manage your email preferences to control which emails you receive from Kabam for the games you have played. You can subscribe or unsubscribe to different types of promotional emails by logging in and accessing the Preferences Center.
To change your preferences, log in to the Preferences Center using your Kabam ID and password.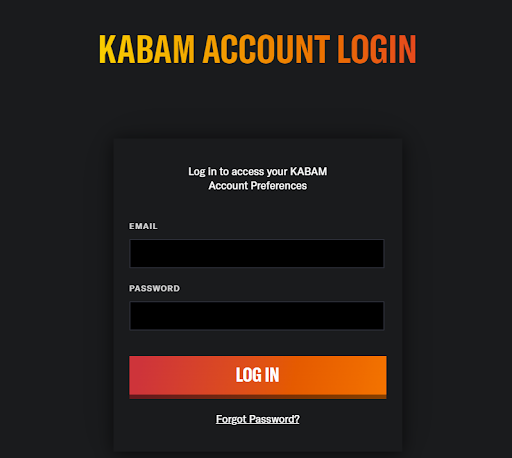 You can change your password if you are unable to log in. Follow these instructions:
Click on the Forgot Password? link.

Enter your Kabam ID to initiate the password reset process.

Click the SEND EMAIL button.
You will receive an email with a link that you can use to reset your password. If you did not receive an email with a password reset code, be sure to check your Spam, Junk, or Trash email folders.
Once you have logged in with your credentials, you can change your email preferences in the Messaging Preferences
section by using the toggle buttons found next to each option for the games you have played. The content that is available to subscribe to will vary from game to game.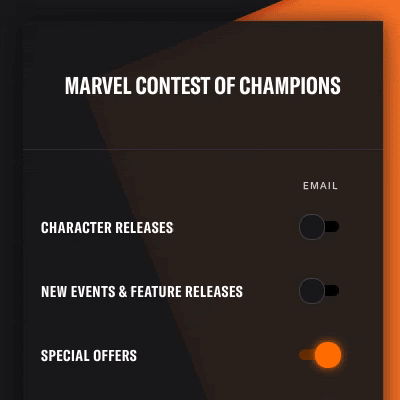 Need Help? You Can Contact Support
You should contact support if:
You cannot remember or can no longer access the email associated with your account.

You are unable to use the toggle buttons to change your messaging preferences.

You are unable to access the Forgot Password? reset link.

You cannot locate the email that was sent to reset your password.
When you open your ticket, please also provide answers to the following security questions so that we can verify ownership of the account:
What was the original in-game player name of your account? Write this name exactly as it appeared in the game.
What are your first two real-money purchases? Include the dates (yyyy-mm-dd) and the amount of real money you spent on iTunes or Google.
Did you ever attach a Kabam ID to your account, and what was the original email address that was linked to your account? Write the exact email address you attached to your account as a Kabam ID.
What country, province, state, or city were you in when you created your account?
What is the creation date of your account? Estimate the date (yyyy-mm-dd) of when you created your account in the game.
If you are having trouble remembering when you created the account, you may want to review your email history to find the earliest message that you received from Kabam. If you have a Google Play account, we recommend that you check the dates of your earliest achievements as this may also help you to determine when you created the account.